WEEKLY REVIEW: GATHERED FATES FRIEZE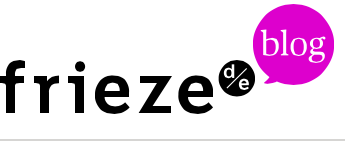 FEBRUARY 5, 2015

Share on Facebook Twitter

→ www.frieze-magazin.de







GROUP EHIBITION AT GALERIE NORDENHAKE BERLIN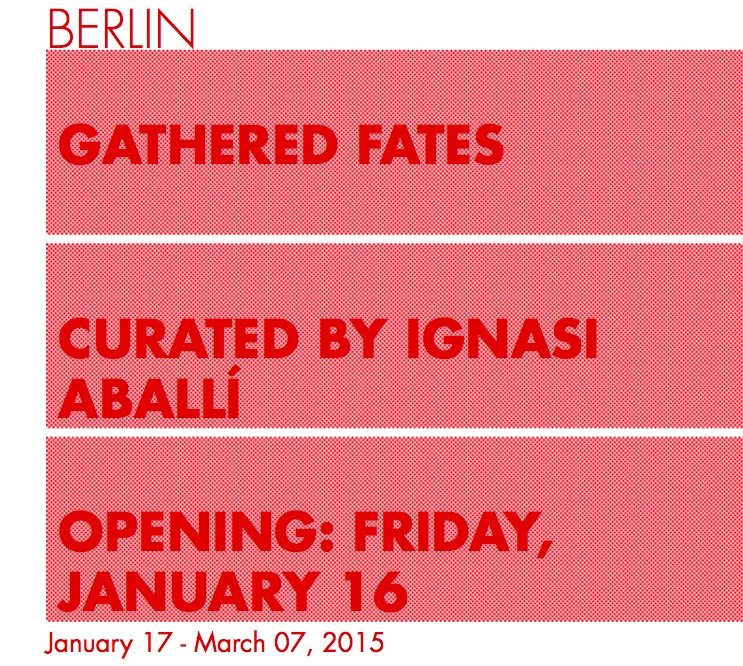 Ignasi Aballí, Mirosław Bałka, Gerard Byrne, Ceal Floyer, Hreinn Friðfinnsson, Georg Herold, Sofia Hultén, Zoe Leonard, Meuser, Helen Mirra, Sirous Namazi, Mikael Olsson, Michael Schmidt, Florian Slotawa, Johan Thurfjell, Not Vital, John Zurier

The fate of the world will be such as the world deserves.
Albert Einstein

Opening January 16th, 18-20h.

Galerie Nordenhake
Lindenstrasse 34
DE-10969 Berlin

JANUARY 16, 2015

Share on Facebook Twitter

→ NORDENHAKE







TALK AT KTH SCHOOL OF ARCHITECTURE STOCKHOLM

Talk at KTH (Royal Institute of Technology) School of Architecture, Stockholm. Invited by Professor Ulrika Karlsson and Veronica Skeppe. Fabrication and descriptive geometry: Compound representations. January 13, 2015 at 09.00 am.

KTH Arkitekturskolan
Östermalmsgatan 26
100 44 Stockholm
Sweden
JANUARY 13, 2015

Share on Facebook Twitter








A+U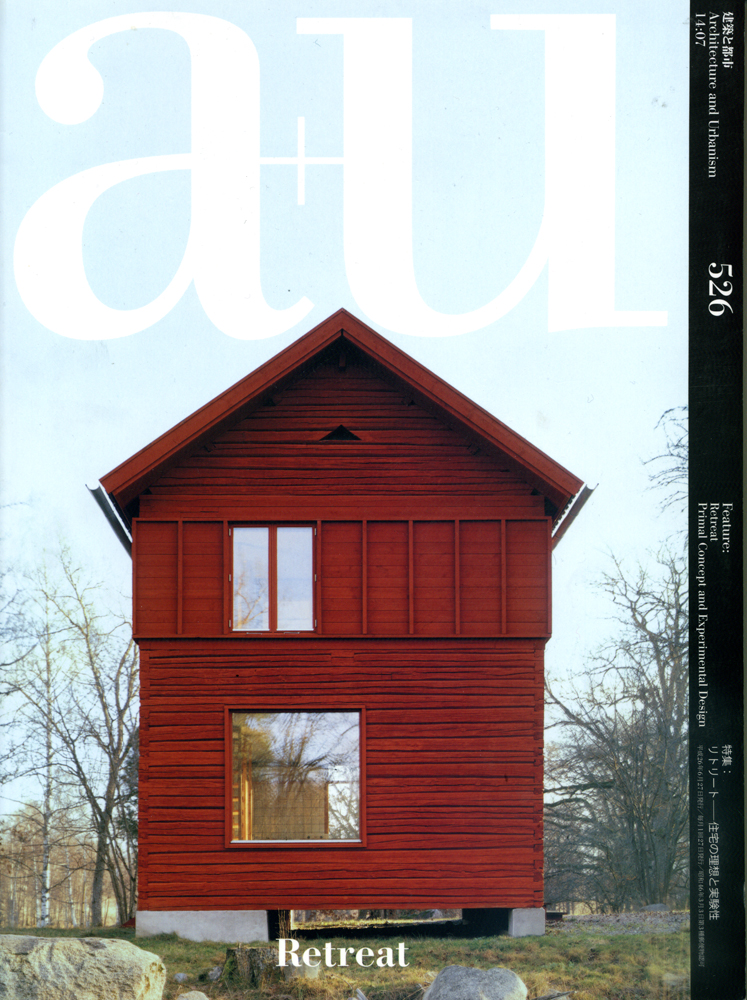 Cover photograph for A+U issue 526 (Villa Nannberga by General Architecture )
OCTOBER 28, 2014

Share on Facebook Twitter








EXHIBITION AT ARKDES. STOCKHOLM
Léoni Geisendorf exhibition at ARKDES, Arkitektur- och designcentrum, Skeppsholmen, Stockholm until Aug 31, 2014. Participate with the photograph - Villa Delin.
APRIL 11, 2014

Share on Facebook Twitter

→ ARKDES







EXHIBITION EAST - WEST AT STUREHOF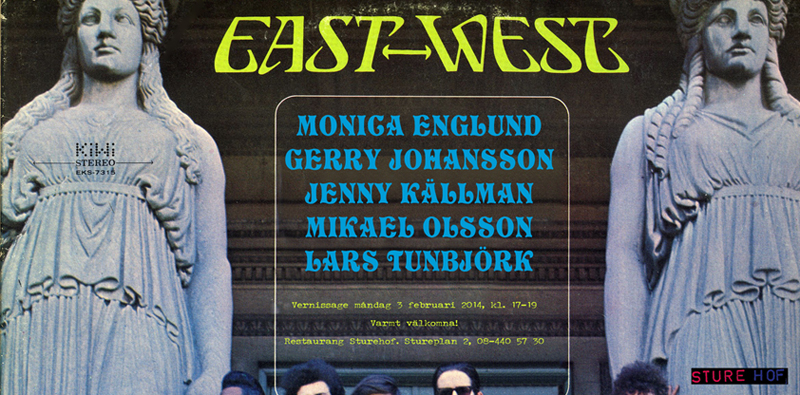 Opening of exhibition EAST - WEST at STUREHOF curated by Martin Wickström and Ulf Kihlander/KIWI.

Restaurang Sturehof
Stureplan 2
Stockholm
Monday 17.00-19.00
FEBRUARY 3, 2014

Share on Facebook Twitter

→ STUREHOF







LECTURE KTH STOCKHOLM
Mikael Olsson - What am I doing?
Lecture about Perception and Representation in the field of photography and architecture and the work Södrakull Frösakull KTH (Royal Institute of Technology) School of Architecture, Stockholm invited by Professor Ulrika Karlsson and Einar Rodhe.

JANUARY 15, 2014

Share on Facebook Twitter








LECTURE BERGHS SCHOOL OF COMMUNICATION STOCKHOLM
Mikael Olsson - What am I seeing?
Lecture about Photo Books - History, Representation and Future at Berghs School of Communication, Stockholm invited by Marcus Gärde.
JANUARY 13, 2014

Share on Facebook Twitter








LECTURE HERZOG & DE MEURON (CH)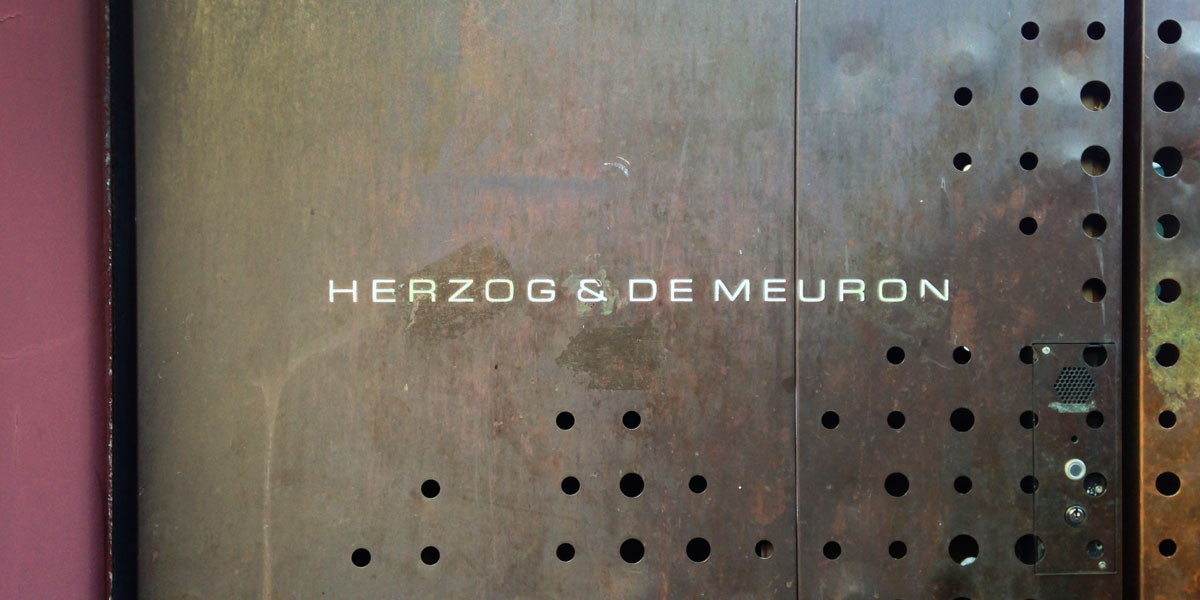 Lecture at Herzog & de Meuron, Basel, CH.

Mikael Olsson will give a glimpse into his work. He will present a project titled Södrakull Frösakull as well as some of his still unpublished work.

Södrakull Frösakull is a subjective presentation of Mikael's encounters with designer and architect Bruno Mathsson's private homes. The artist portrays the relationship between man, nature and architecture in a series of conceptual images, on the basis of either experimentation or voyeurism, but posing questions relating to memory, space, time, structures, modernity and all that is transitory. The publication Södrakull Frösakull - Mikael Olsson with texts by Beatriz Colomina, Hans Irrek and Helena Mattsson was released by Steidl Verlag (2011).


Herzog & de Meuron
Rheinschanze 6
4056 Basel
Switzerland

SEPTEMBER 19, 2013

Share on Facebook Twitter

→ HERZOG & DE MEURON







FORM MAGAZINE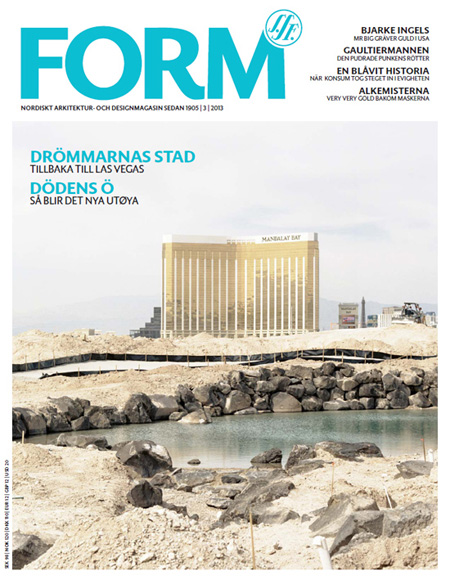 Form 3/2013

Reports from the 'Ground Zero' of the North and the missing Las Vegas – the editors of Form keep on raising the standards in this new issue of Form. Contributors include one of Sweden's foremost photographers, Lars Tunbjörk and Mikael Olsson.

In the issue photographer Mikael Olsson contributes with a body of work from Las Vegas, taken over ten years ago. The photos tell a story of a past now. Las Vegas is a city of unsentimental pragmatism where the architecture is constantly changing, unrestrained by building laws or nostalgia. In an essay, Bo Madestrand writes about the city's seductive and equally deceptive surface.
JUNE 5, 2013

Share on Facebook Twitter

→FORM







1
2
3
4
5
6
7
8
9
10
11
12
13