STARS IN ISAAC JULIEN FILM LESSONS OF THE HOUR
Mikael Olsson stars in Lessons of the Hour, a multi-screen film and video installation by pioneering global media artist Isaac Julien commission by Memorial Art Gallery, University of Rochester, New York.

Isaac Julien's work will be freely inspired by the lives of two of the most iconic residents of Rochester, NY: the visionary African American abolitionist Frederick Douglass, a freed slave who became the most photographed man of his generation, as well as his friend, anti-slavery and women's rights activist Susan B Anthony.

Working with a series of vignettes and tableaux, such as the reconstruction of the photographic studio and gallery of James Presley Ball, Julien will explore key aspects of their activities in Rochester, as well as Douglass's speaking tours of England in 1845 and 1859. Through extensive use of Frederick Douglass's 'timely words', intertwined with special visual effects, as well as music and poetry from that time, Julien will create a multiple screen film installation, to be presented in early 2019.

Premier at Memorial Art Gallery, Rochester early Feb 2019 and Metro Pictures Gallery, New York early March 2019.
FEBRUARY 2, 2019

Share on Facebook Twitter

→ MAG







FORTHCOMING BOOK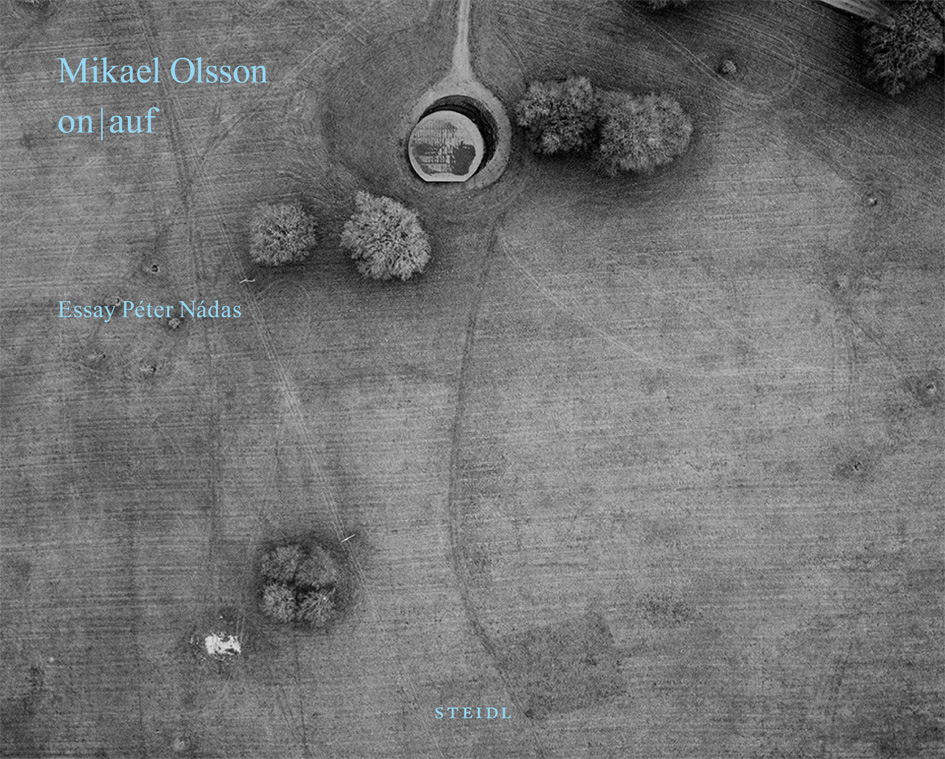 "The images of Mikael Olsson are held by the tension between visual faculties and visual conventions, the reality of perception and the reality of vision, of the concrete and the abstract." Péter Nádas

In on | auf the Swedish artist Mikael Olsson undertakes a photographic study of the Swiss architects Herzog & de Meuron's and the Chinese artist Ai Weiwei's temporary pavilion at the Serpentine Gallery in London 2012.

By investigating the traces of their creative processes in their archives, and exploring the relation between their pavilion and its shifting contexts, Olsson creates images that follow and go beyond the pavilion as object – visual narratives uncovering issues of memory, identity and perception.

The book includes an essay by author Péter Nádas entitled 'Loaned Landscapes, Borrowed Objects. The Real Space of the Image and the Representation of Space in Mikael Olsson's Photography.'

Steidl Verlag
Planned Publication date 2019


A special first edition of the book, with a signed silver gelatin print on | auf 09, 24×30 cm, housed in a handmade clothbound box. Edition of 30 copies, plus 10 artist's proofs, available directly from the artist.
JANUARY 15, 2019

Share on Facebook Twitter

→ STEIDL







MOMA
Suspiria. 2018.
Directed by Luca Guadagnino
Friday, December 7, 7:00 p.m.
The Museum of Modern Art

Suspiria. 2018. Italy/USA. Directed by Luca Guadagnino. 152 min.

Luca Guadagnino's reimagining of Dario Argento's iconic 1977 film is as fearless, bold, and lush as its predecessor. Amid unrest in a divided Berlin in the late 1970s, American Susie Bannion (Dakota Johnson) is admitted to Helena Markos's world-renowned dance company. Unbeknownst to Susie, a mysterious force appears to have taken hold of many dancers in the company, causing unexplained psychological trauma and grotesque physical ailments. Simultaneously lurid and gorgeous, Guadagnino's approach is as artful and delicate as his previous work, but uniquely embraces the darkness of the original film. Courtesy of Amazon Studios.

Mikael Olsson stars as Agent Glockner in Suspiria.
DECEMBER 7, 2018

Share on Facebook Twitter

MoMa







ROBERT ALTMAN AWARD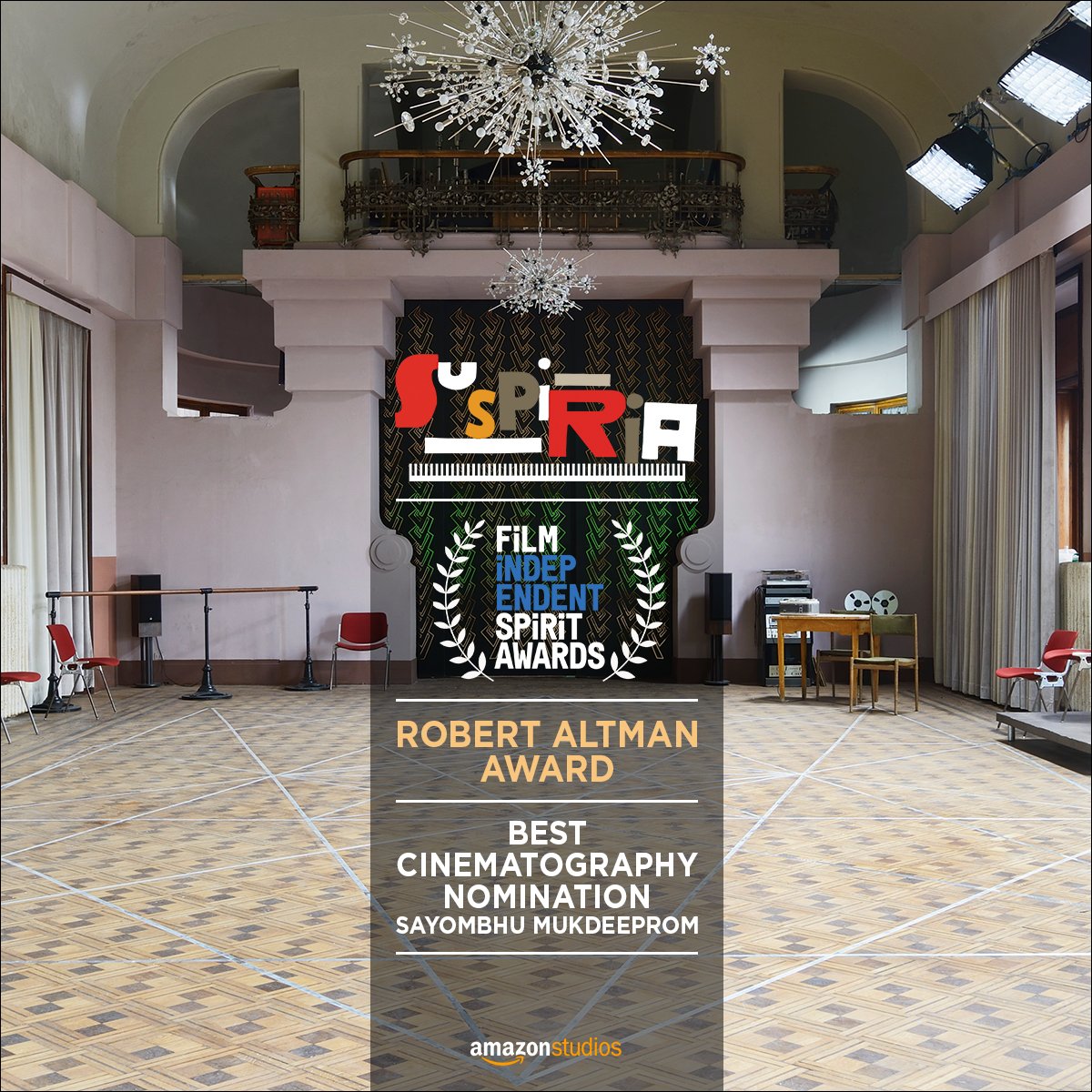 ROBERT ALTMAN AWARD – Given to one film's director, casting director and ensemble cast.

Suspiria was selected to receive the Robert Altman Award, which is bestowed upon one film's director, casting director and ensemble cast. The Altman Award was created in 2008 in honor of legendary director Robert Altman who was known for creating extraordinary ensemble casts.

Director: Luca Guadagnino
Casting Directors: Avy Kaufman, Stella Savino
Ensemble Cast: Malgosia Bela, Ingrid Caven, Lutz Ebersdorf, Elena Fokina, Mia Goth, Jessica Harper, Dakota Johnson, Gala Moody, Chloë Grace Moretz, Renée Soutendijk, Tilda Swinton, Sylvie Testud, Halla Thordardottir, Angela Winkler, Mikael Olsson, Fred Kelemen, Majon Van der Schot, Alek Wek, Clémentine Houdart, Olivia Ancona, Brigitte Cuvelier, Anne-Lise Brevers, Vanda Capriolo, Jessica Batut, Vincenza Modica, Marjolaine Uscotti, Charo Calvo, Sharon Campbell, Elfriede Hock, Iaia Ferri, Sara Sguotti, Stephanie McMann, Maria Bregianni, Navala 'Niko' Chaudhari, Greta Bohacek.

Mikael Olsson stars as Agent Glockner in Suspiria.

Sayombhu Mukdeeprom - Suspiria is nominated for BEST CINEMATOGRAPHY
NOVEMBER 18, 2018

Share on Facebook Twitter

→ 34 Film Independent Spirit Award







SUSPIRIA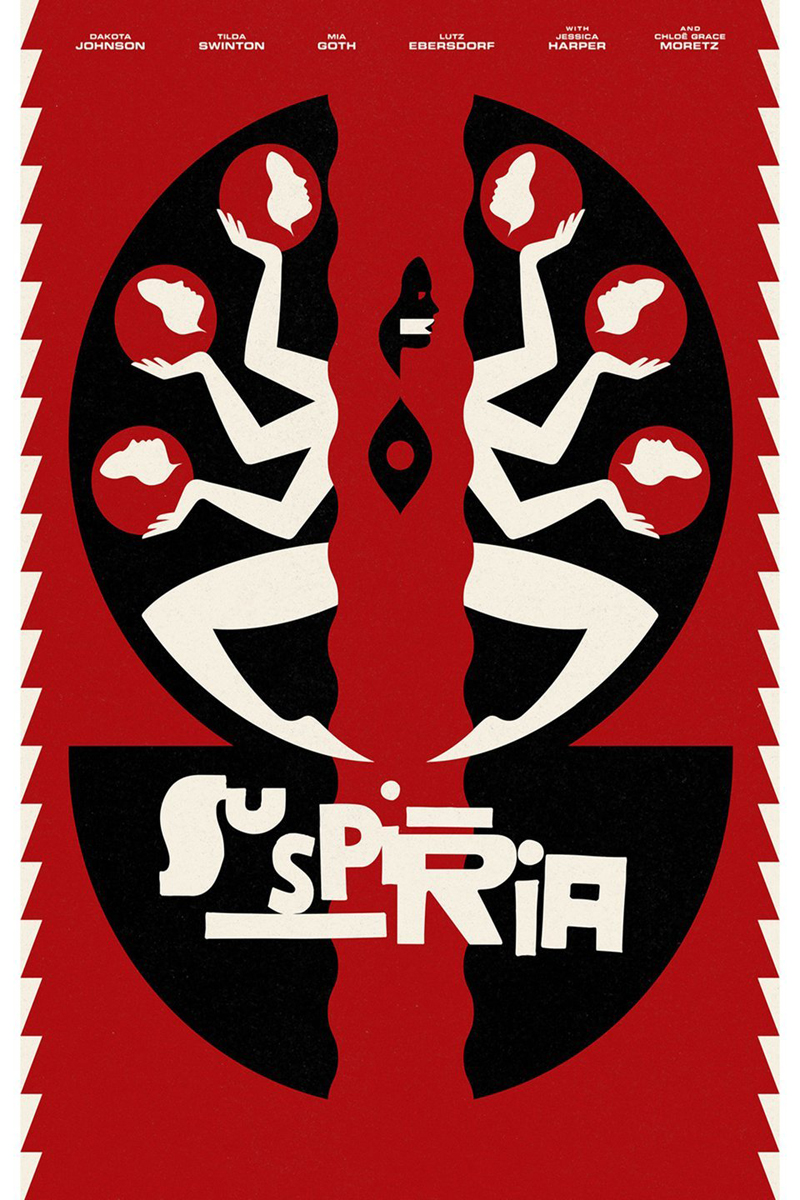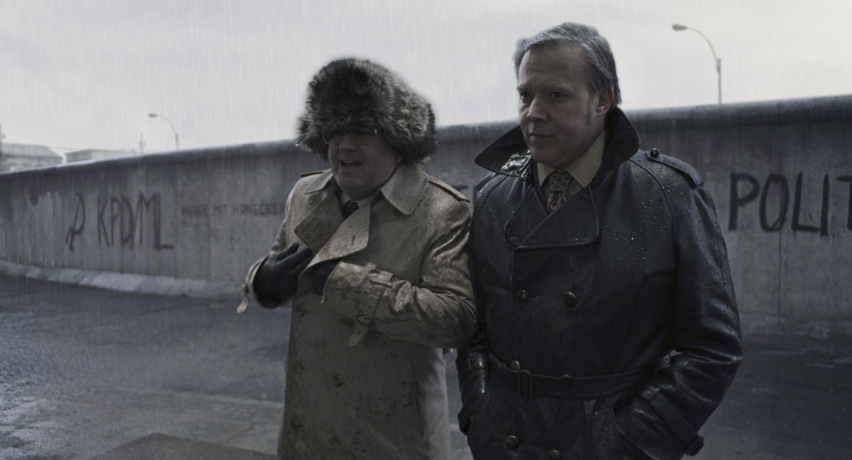 Mikael Olsson as Agent Glockner and Fred Kelemen as Agent Albrecht star in Suspiria (2018) by Luca Guadagnino.
Starring Dakota Johnson, Tilda Swinton, Mia Goth, Jessica Harper, Chloe Grace Moretz, Ingrid Caven, Angela Winkler, Elena Fokina, Renée Soutendijk. Screenplay by David Kajganich.
Courtesy of Amazon Studios.
NOVEMBER 9, 2018

Share on Facebook Twitter

→ IMDb







PUBLISHED: PHOTOBOOKS IN SWEDEN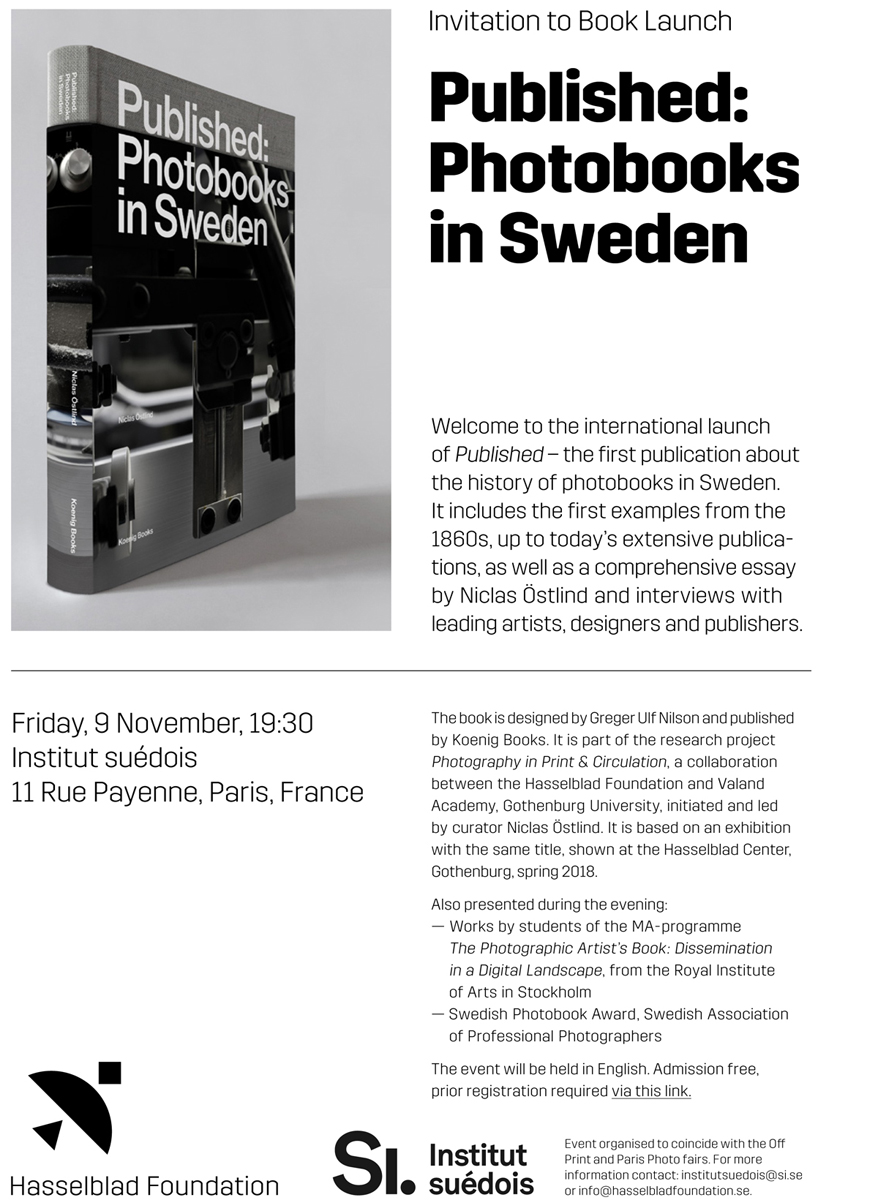 Book launch of PUBLISHED - the first survey of Swedish photobooks at Paris Photo Fair at Institute Suedois, Paris.
Author Niclas Östlind. Design: Greger Ulf Nilson. Cover image: Mikael Olsson.
Interviews with Anders Petersen, Carl Johan Erikson and Björn Larsson, Bruno Ehrs, Matilda Plöjel, Marie Lundquist, Klara Källström and Thobias Fäldt, Greger Ulf Nilson, Elsa Modin, Mikael Olsson, Helene Boström and Charlotte Ekbom.

The printing of the book is photographed by Mikael Olsson. It is also published in the inception and end of the book.
NOVEMBER 9, 2018

Share on Facebook Twitter

→ Institute Suedois, Paris.







DAZED & CONFUSED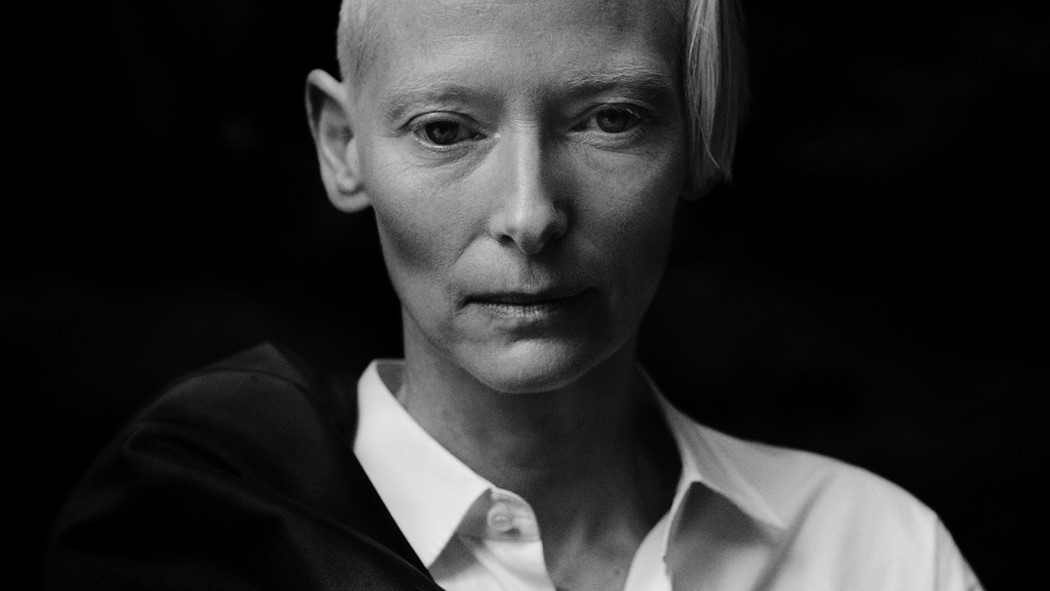 Dazed & Confused:
You star in the Suspiria remake later this year. What can you say about your part in the film – and were you always a fan of Argento's hyper-colourised surrealism?

Tilda Swinton:
Suspiria is a film Luca Guadagnino and I have talked about making a 'cover' of for years. We are dyed-in-the-wool fans of Dario Argento's classic and we're happy to be in the middle of completing our film. We shot in Italy and Berlin over the winter (and are) now cutting. I play Madame Blanc, a highly respected choreographer and director of the Markos Dance Company. The film is a universe of dance and magic and the radical politics of 70s Berlin. We shot with a cast of 38 women – including the great Ingrid Caven, Mia Goth, Renee Slouterdijk, Angela Winkler, Dakota Johnston, Chloë (Grace) Moretz, Sylvie Testud and the wonderful Jessica Harper, who starred in Argento's original – and three men: filmmaker Fred Kelemen, photographer Mikael Olsson and psychoanalyst Lutz Ebersdorf. It's going to be wild and very much its own animal.
NOVEMBER 6, 2018

Share on Facebook Twitter

→ Dazed & Confused







SUSPIRIA PREMIERE LOS ANGELES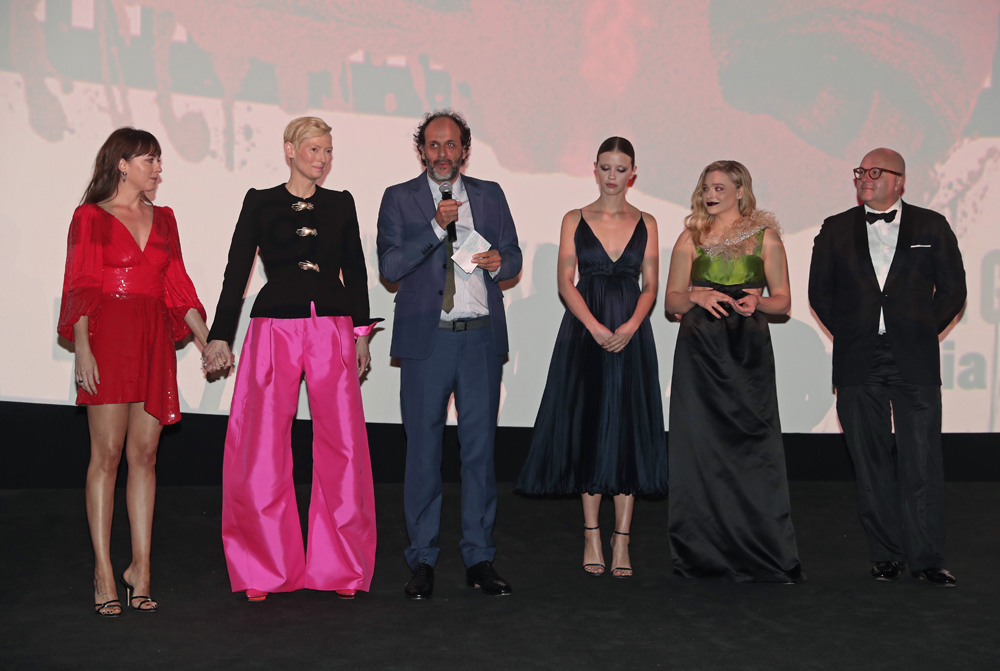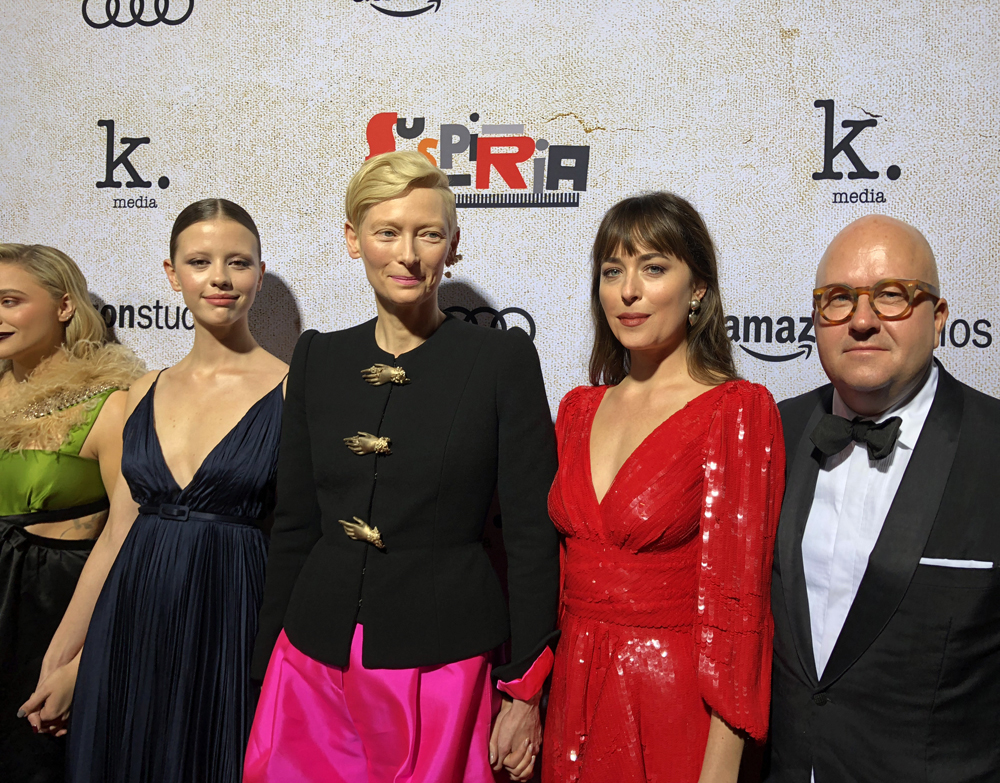 Red carpet premiere of Suspiria in Los Angeles with Mia Goth, Tilda Swinton, Chloë (Grace) Moretz, Luca Guadagnino, Dakota Johnson and Mikael Olsson.

ArcLight Hollywood Cinerama Dome
6360 Sunset Boulevard
Los Angeles, CA 90028
OCTOBER 24, 2018

Share on Facebook Twitter








NYTIMES SUSPIRIA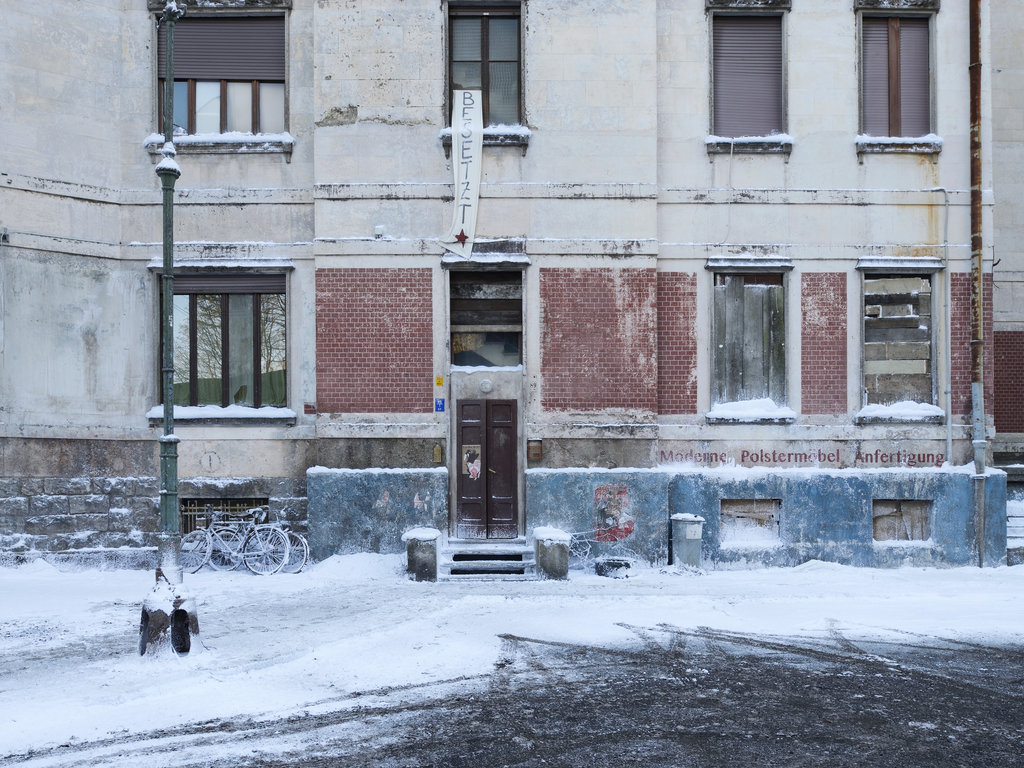 How an Abandoned Hotel Became a Witches' Lair for 'Suspiria'.
Luca Guadagnino's latest film takes place in a fictional dance academy in 1970s Berlin, constructed within the dilapidated interiors of a 1912 Italian retreat.
......In a twist typical of "Suspiria," the photographer Mikael Olsson, who captured the accompanying images of the set, also has a bit role in the film: He appears as Agent Glockner, a German police officer (one of just three male characters).
OCTOBER 23, 2018

Share on Facebook Twitter

→ New York Times Style Magazine







SVERIGES RADIO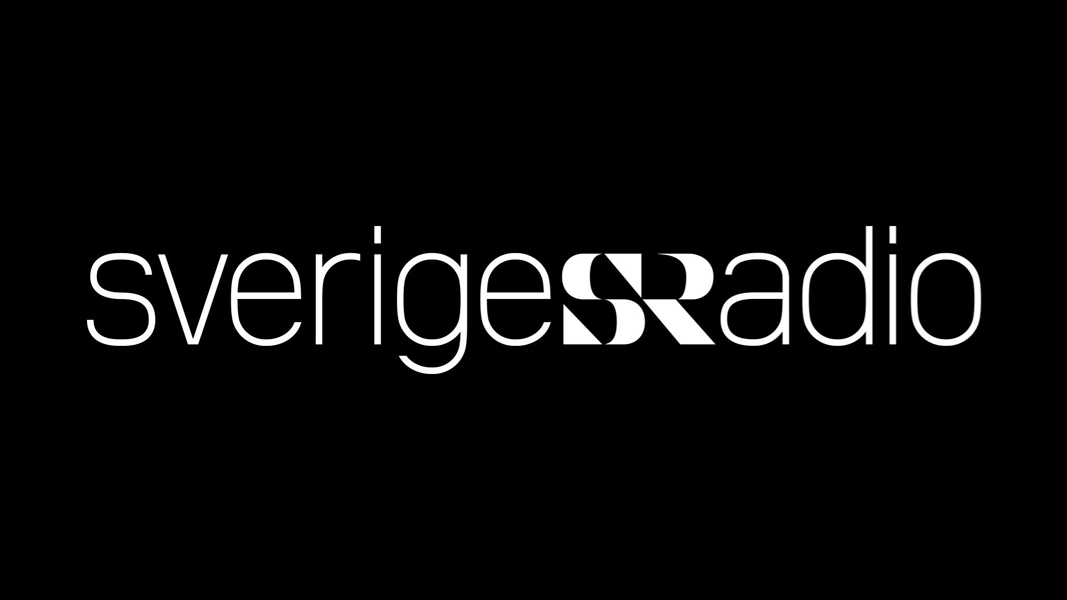 In Sveriges Radio P1 with Roger Wilson "Konstnären Mikael Olsson om hur han hamnade i "Suspiria"/The artist Mikael Olsson about how he ended up in "Suspiria".
SEPTEMBER 29, 2018

Share on Facebook Twitter

→ SVERIGES RADIO







1
2
3
4
5
6
7
8
9