FORTHCOMING BOOK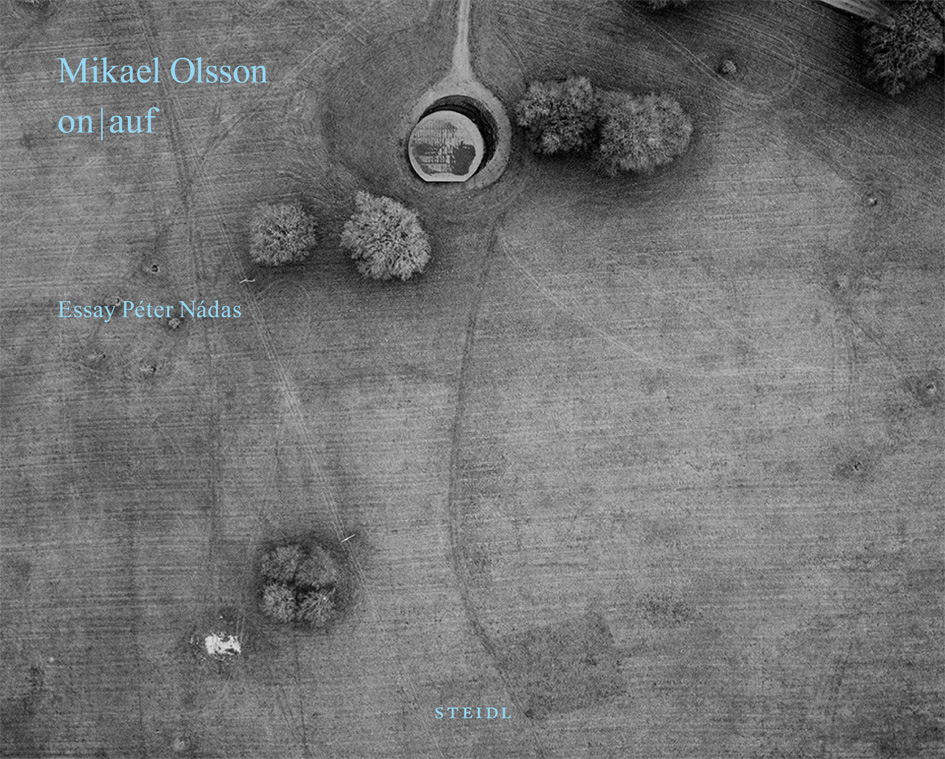 "The images of Mikael Olsson are held by the tension between visual faculties and visual conventions, the reality of perception and the reality of vision, of the concrete and the abstract." Péter Nádas

In on | auf the Swedish artist Mikael Olsson undertakes a photographic study of the Swiss architects Herzog & de Meuron's and the Chinese artist Ai Weiwei's temporary pavilion at the Serpentine Gallery in London 2012.

By investigating the traces of their creative processes in their archives, and exploring the relation between their pavilion and its shifting contexts, Olsson creates images that follow and go beyond the pavilion as object – visual narratives uncovering issues of memory, identity and perception.

The book includes an essay by author Péter Nádas entitled 'Loaned Landscapes, Borrowed Objects. The Real Space of the Image and the Representation of Space in Mikael Olsson's Photography.'

Steidl Verlag
Planned Publication date 2019


A special first edition of the book, with a signed silver gelatin print on | auf 09, 24×30 cm, housed in a handmade clothbound box. Edition of 30 copies, plus 10 artist's proofs, available directly from the artist.
JANUARY 15, 2019

Share on Facebook Twitter

→ STEIDL







BIENNALE CINEMA 2018 75TH VENICE INTERNATIONAL FILM FESTIVAL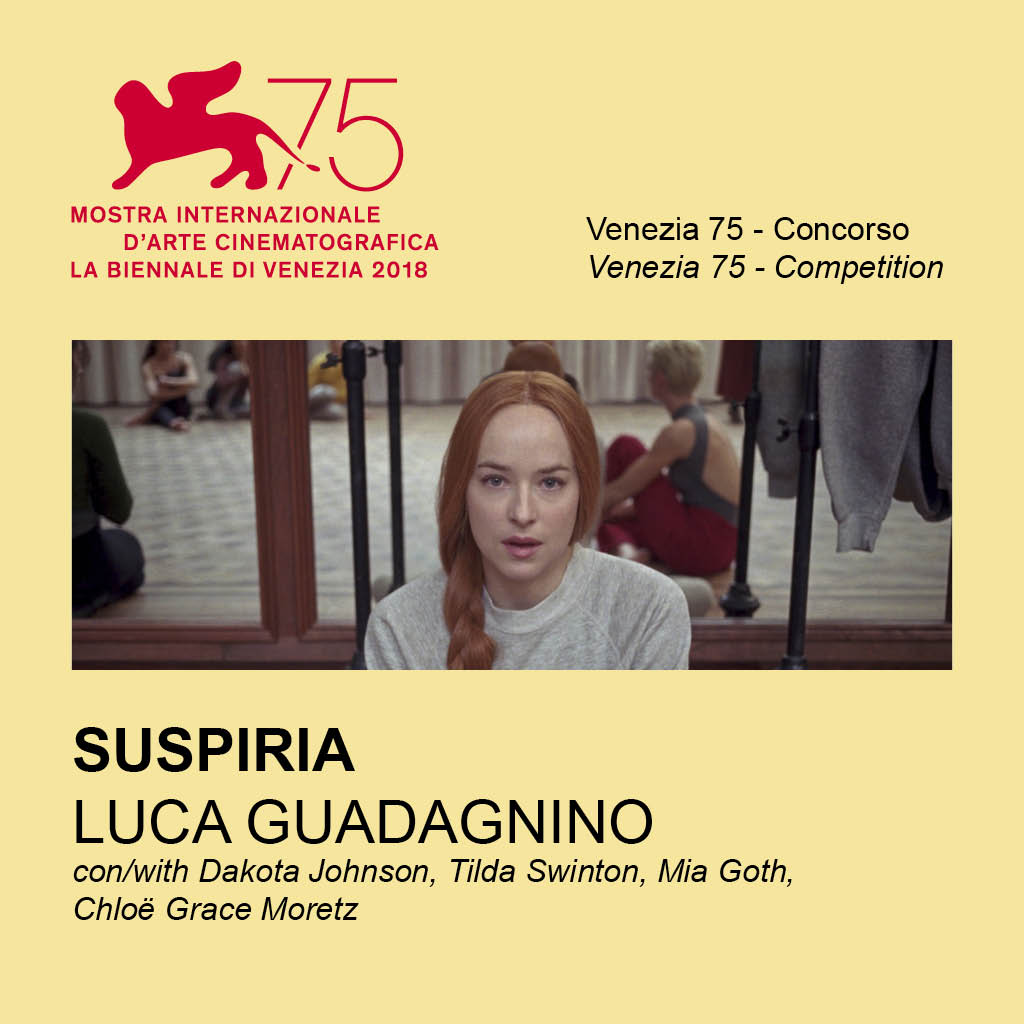 Suspiria at The 75th Venice International Film Festival Competion organised by La Biennale di Venezia, and will take place at Venice Lido from August 29th to September 8th, 2018.

Mikael Olsson acts as Agent Glockner in the upcoming film Suspiria (2018) from director Luca Guadagnino. Starring Dakota Johnson, Tilda Swinton, Mia Goth, Jessica Harper and Chloe Grace Moretz. Screenplay by David Kajganich.

In Suspiria by Luca Guadagnino – who pays homage to the 1977 cult horror movie by Dario Argento - a darkness swirls at the center of a world-renowned dance company, one that will engulf the artistic director (Tilda Swinton), an ambitious young dancer (Dakota Johnson), and a grieving psychotherapist (Lutz Ebersdorf). Radiohead's Thom Yorke provided the score for the movie, contributing to its creepy atmosphere.
JULY 26, 2018

Share on Facebook Twitter

→ Suspiria Trailer







REVIEW E-FLUX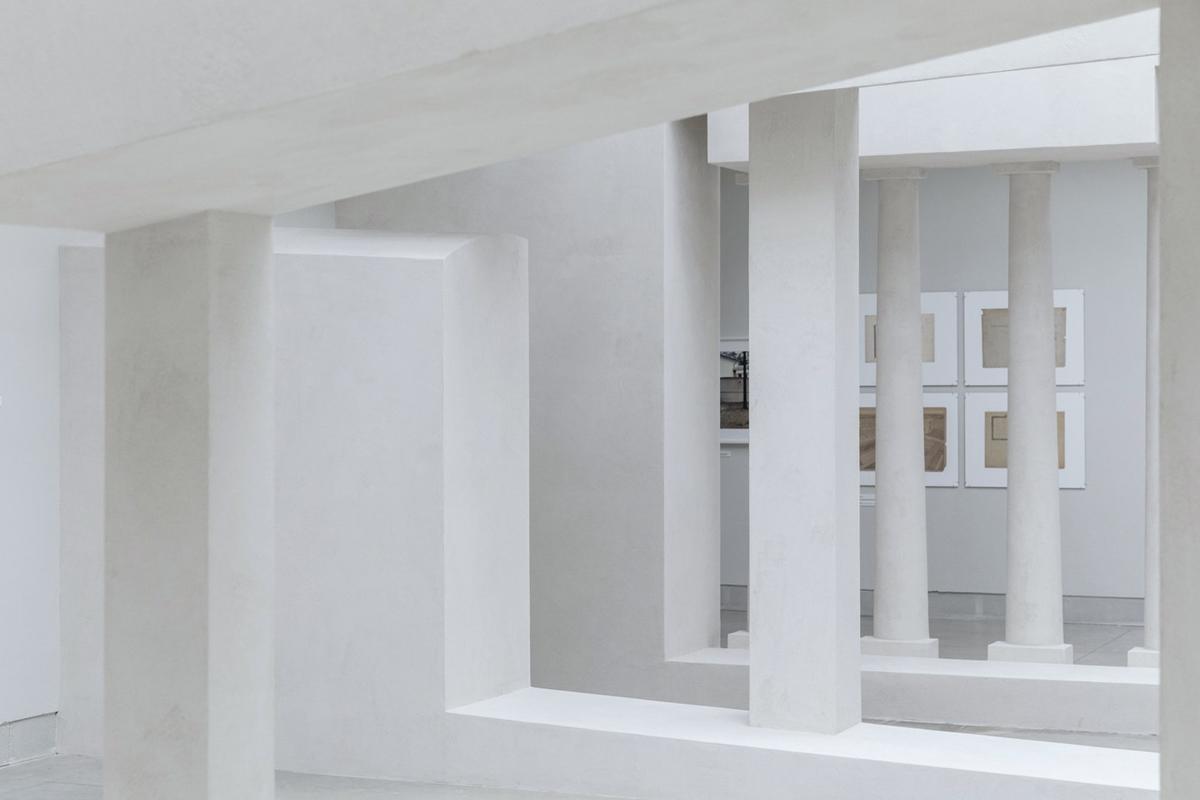 PHOTO: LAURIAN GHINITOIU.
Review by Alessandro Bava in e-flux

This is not an exhibition

........Nearby, Petra Gipp and Mikael Olsson's rigorous assembly and direct display of three canopies designed by Sigurd Lewerentz for religious buildings, curated by Kieran Long, Johan Örn, and James Taylor-Foster, stands out as a model for the contemporary exhibition of historical architecture in its careful selection of a wide range of material as well as its subtle deployment of abstraction in its modes of representation........
JUNE 7, 2018

Share on Facebook Twitter

→ e-flux







VENICE ARCHITECTURE BIENNALE 2018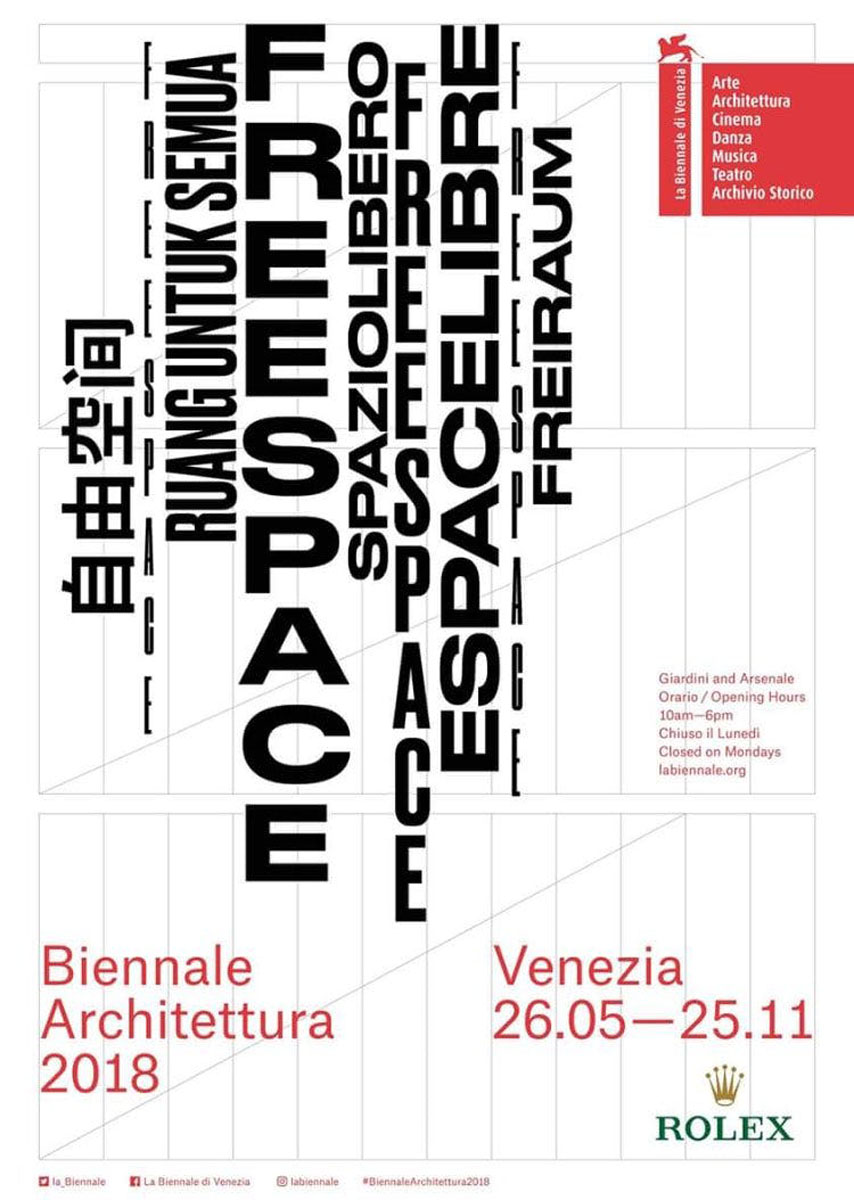 MAY 26, 2018

Share on Facebook Twitter








FREESTANDING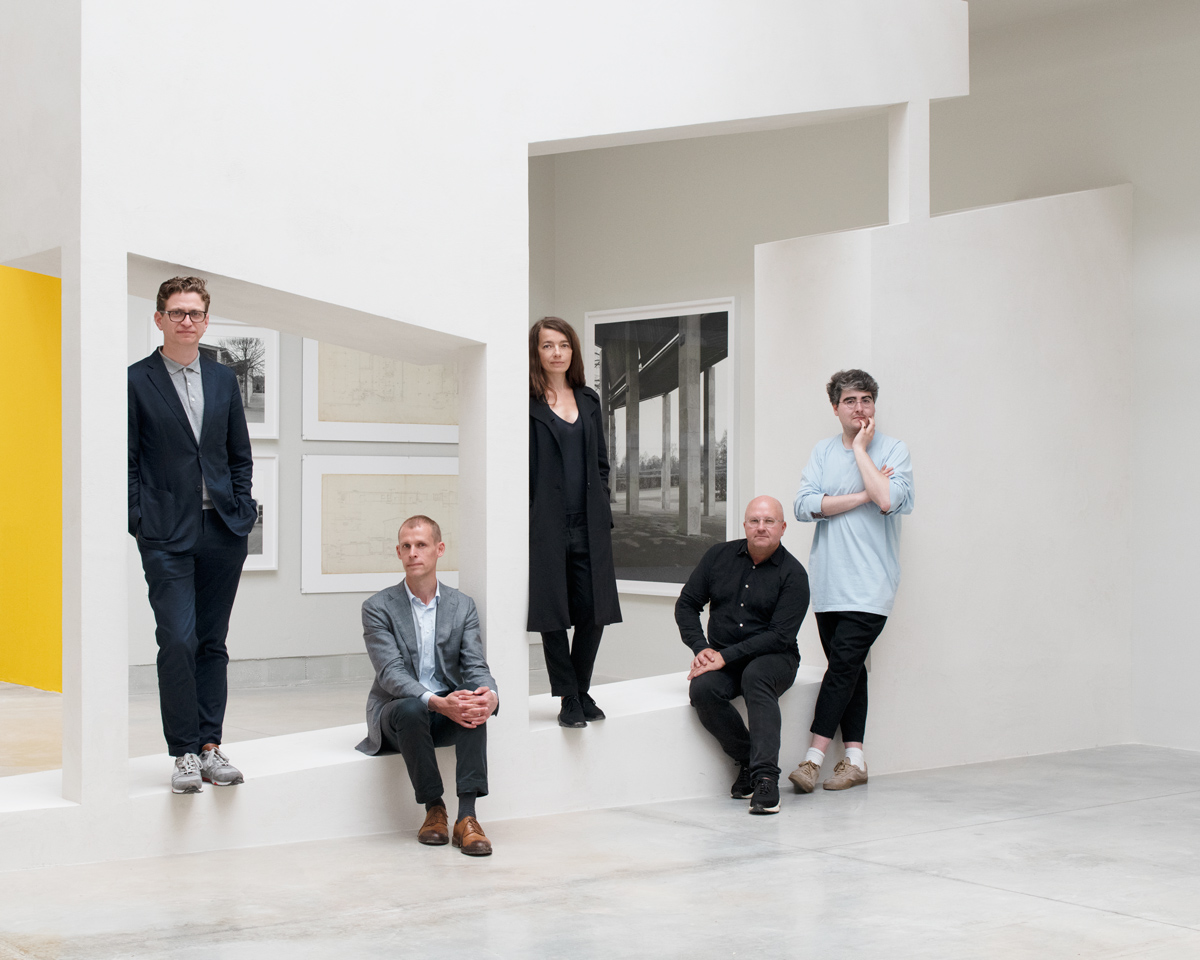 Mikael Olsson
with Petra Gipp

Freestanding

16th International Architecture Exhibition – Venice Biennale
Freespace
May 26th – November 25th, 2018

In response to the explosion of international interest and research surrounding Sigurd Lewerentz (1885-1975), Sweden's most renowned 20th Century architect, ArkDes (The Swedish Centre for Architecture and Design), with Petra Gipp and Mikael Olsson, presents Freestanding – an exhibition in the Central Pavilion at FREESPACE, the 16th International Architecture Exhibition - La Biennale di Venezia.

Freestanding explores three freestanding canopies from three of Lewerentz' most well-known religious buildings through a collection of historical drawings and newly-commissioned interpretative works. Curated and produced by ArkDes (Kieran Long, James Taylor Foster, Johan Örn) in response to an invitation to participate from artistic directors Yvonne Farrell and Shelley McNamara, the exhibition looks at ways in which extra spatial gifts can contribute to the experience of a place, a landscape, and the rituals that surround death and burial. Architect Petra Gipp has designed large-scale models for the exhibition that create an extraordinary spatial experience for the visitor.

Artist Mikael Olsson has created new photographs of the structures as living contemporary scenographies that challenge our perception. In dissecting and rearranging the structures and their surroundings, Mikael Olsson investigates the buildings and gives us new perspectives on their design. The pictures evoke movement and help to reveal how we perceive distance and intimacy through architectural gestures.
MAY 22, 2018

Share on Facebook Twitter

→ La Biennale di Venezia







SPACE MAGAZINE
MAY 18, 2018

Share on Facebook Twitter








T CHINA MAGAZINE - THE NEW YORK TIMES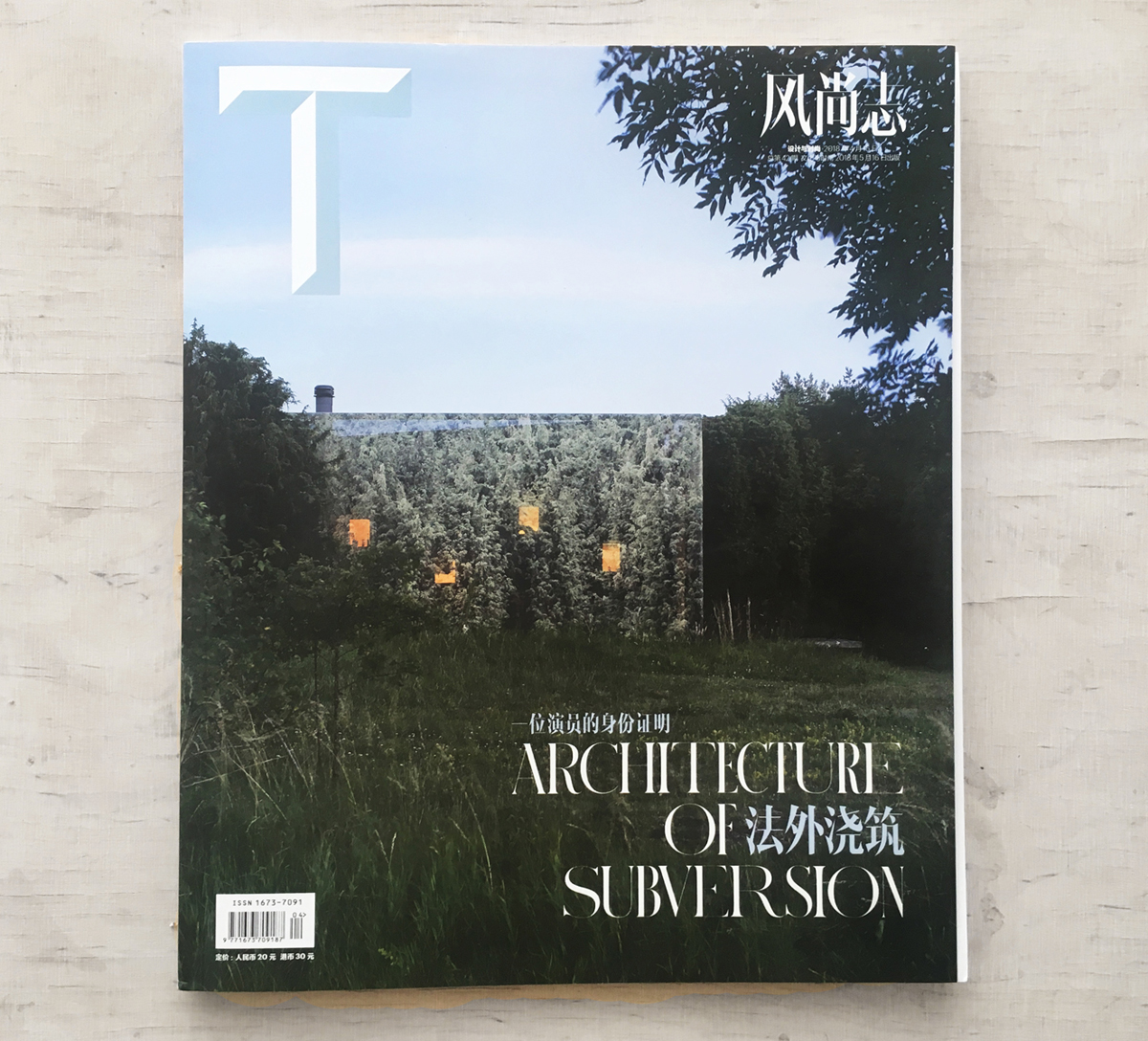 Cover + 8 page story from Gotland in T China Magazine/The New York Times.
MAY 6, 2018

Share on Facebook Twitter

Namn som visas







PANEL CALLS HASSELBLAD FOUNDATION
Panel call: The actors around the photo book and its context
18.30-20.00

A number of key actors in the Swedish photo book culture have been invited to discuss what makes a photo book interesting, convey personal experience of publishing photo books and describing the international networks where the books are displayed, sold and distributed. The collections are also in focus and participants provide insights into the requests that form collections and show examples of extremely unusual photo books.

Mikael Olsson, artist
Gerry Johansson, photographer
Gösta Flemming, Journal Publication
Lotta Törnroth, artist, Blackbook Publications

Hasselblad Foundation
Götaplatsen
SE-412 56 Göteborg
APRIL 11, 2018

Share on Facebook Twitter

→ Hasselblad Center







2018 VENICE ARCHITECTURE BIENNALE'S MAIN EXHIBITION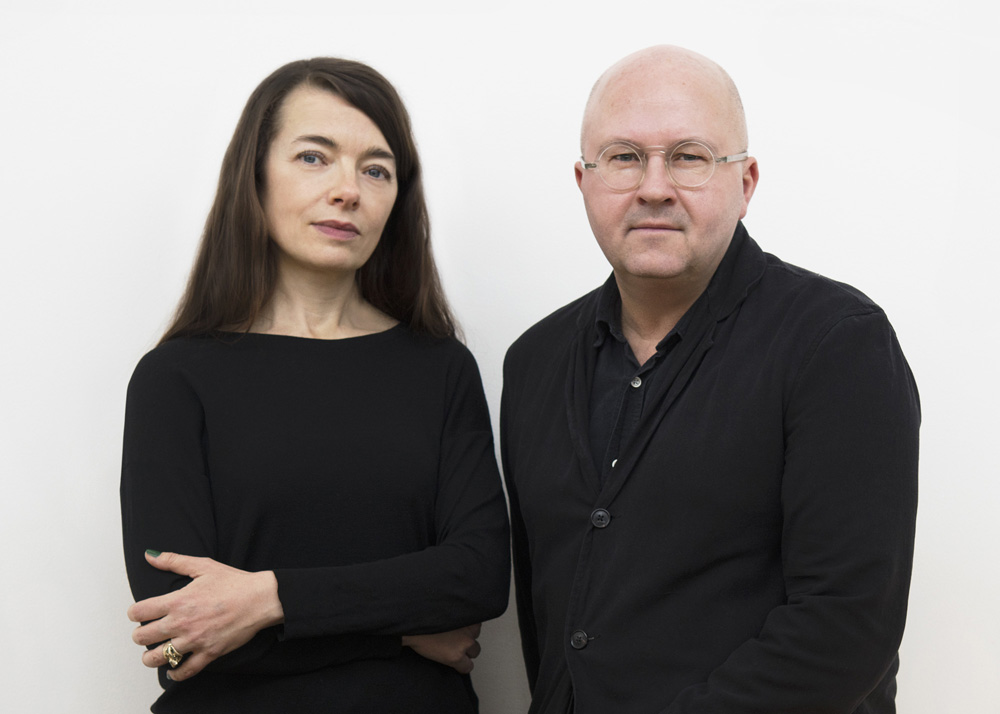 ArkDes to Participate in 2018 Venice Architecture Biennale's Main Exhibition with Petra Gipp and Mikael Olsson.

At a press conference today in Venice La Biennale, Yvonne Farrell and Shelley McNamara (Grafton Architects), creative directors, announced that ArkDes, the Swedish Centre for Architecture and Design, will participate in Freespace – the central exhibition of the 2018 Biennale.

ArkDes will collaborate with architect Petra Gipp (Stockholm) and artist Mikael Olsson (Stockholm) on an exhibition exploring an aspect of 20th Century Swedish architectural history through the lens of contemporary practice. Incorporating material from ArkDes' national collection, the exhibition will align with Grafton Architects' Freespace manifesto by seeking to demonstrate how extra spatial gifts in the context of our built environments can contribute to the experience of a place, a landscape, and patterns of life.

"Our participation in the main exhibition of the 2018 Venice Architecture Biennale gives us the chance to present material from the museum's world-class collection on an international stage. We are proud to be collaborating with two of Sweden's most respected creatives on a project that bridges historical and contemporary Swedish practice in the context of Grafton Architects' Freespace manifesto," says Kieran Long, director of ArkDes.

ArkDes' participation in the 16th Biennale Architettura di Venezia will be curated by Kieran Long (Director, ArkDes), Johan Örn (Curator of Collections, ArkDes), and James Taylor-Foster (Curator of Contemporary Architecture and Design, ArkDes).

More information about the project will be made available in late May 2018. The 16th Venice Architecture Biennale will run from 26 May 2018 to 25 November 2018 in Venice, Italy.
MARCH 2, 2018

Share on Facebook Twitter

→ ArkDes







PUBLISHED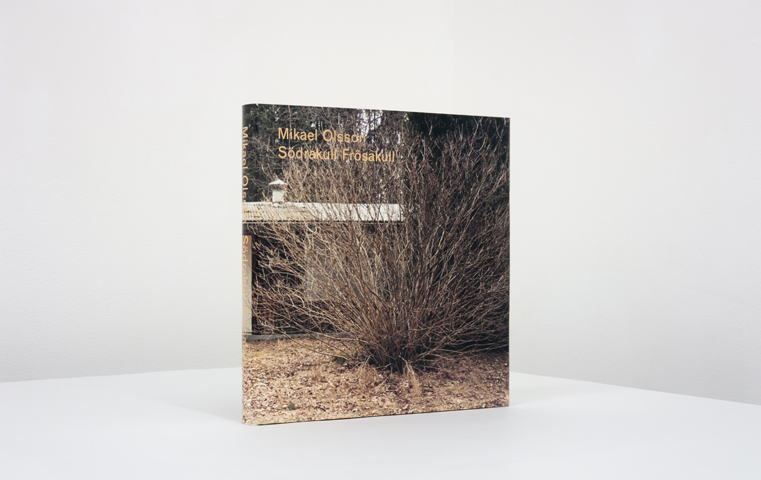 Photo Books in Sweden

February 24–May 6 2018
Opening February 23 18-20

The purpose of Published is to present the history of the photo book in Sweden and the many forms that published photography can take, but it's also a survey on how the photographic image depicts and forms man and society. The exhibition is part of the on-going research project Photography in Print & Circulation, which is a collaboration between the Hasselblad Foundation and Valand Academy. The project will culminate in a comprehensive publication about the photo book in Sweden, published in the autumn of 2018.

The book Södrakull Frösakull, Steidl is selected for the exhibition.

Curator: Niclas Östlind, Valand Academy, in collaboration with Elsa Modin and Louise Wolthers, Hasselblad Foundation.

Hasselblad Foundation
Götaplatsen
SE-412 56 Göteborg
FEBRUARY 24, 2018

Share on Facebook Twitter

→ HASSELBLAD FOUNDATION







1
2
3
4
5
6
7
8
9