T MAGAZINE - NEW YORK TIMES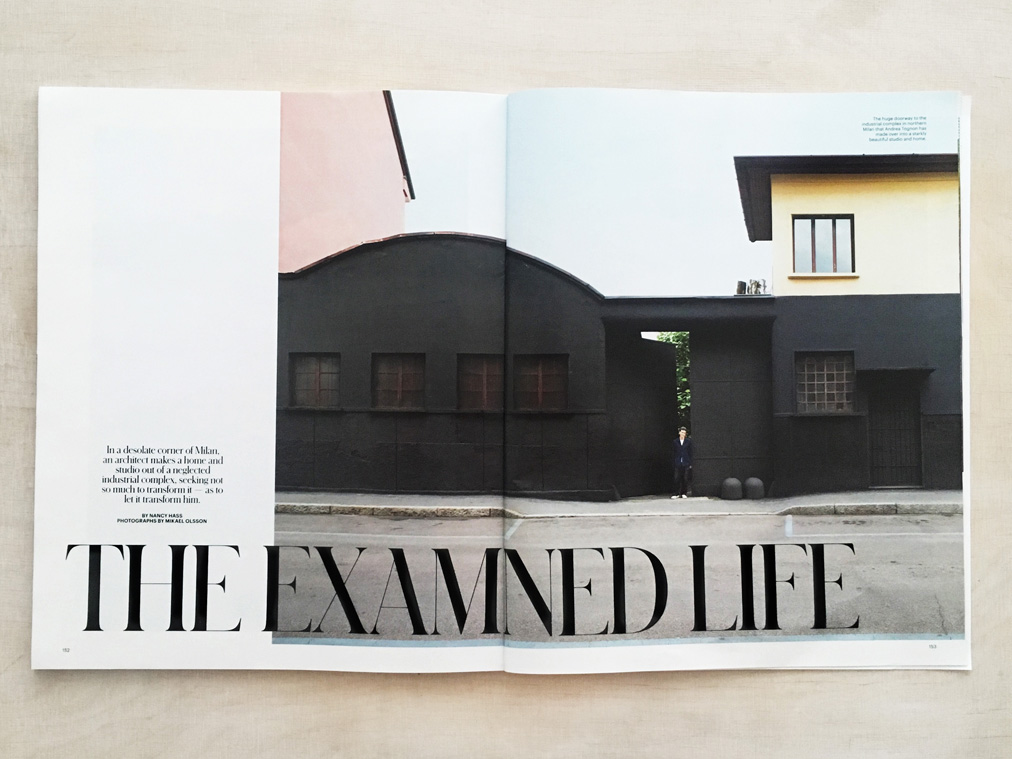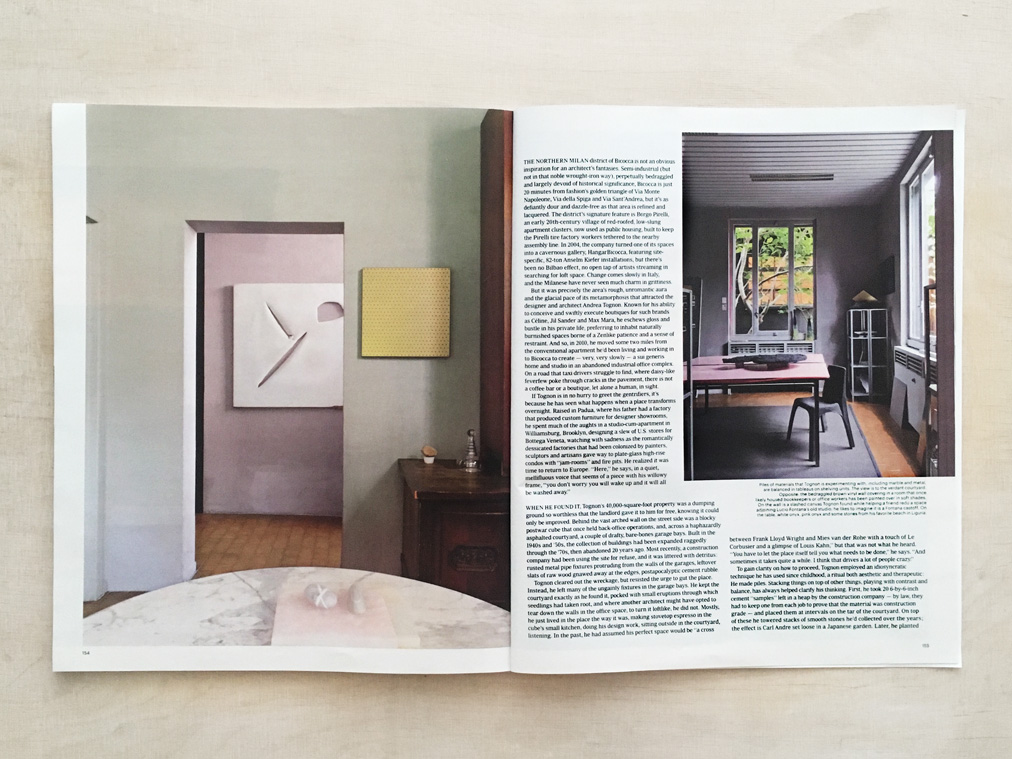 Editorial commission for T Magazine, New York Times Men Style Issue 2017.

In a Desolate Corner of Milan, an Unexpected Home. The designer and architect Andrea Tognon known for his ability to conceive and swiftly execute boutiques for such brands as Céline, Jil Sander and Max Mara.
SEPTEMBER 5, 2017

Share on Facebook Twitter

→ T Magazine - New York Times